Pierwsza część ukazała się w 1999 roku i był to wielki debiut DJ'a Tiësto na Billboard Album Chart. Kolejne odsłony okazały się jeszcze większym sukcesem. Po 16 latach, pomimo wielu zmian, seria "In Search Of Sunrise" wciąż cieszy się niesłabnąca popularnością.
Minęło 5 lat, od momentu kiedy Richard Durand przejął kultową serię kompilacji "In Search Of Sunrise" od legendarnego DJ'a Tiësto. Przez kilka lat zabierał słuchaczy w różne zakątki świata, od Afryki Południowej przez Indie, Australię, aż po Las Vegas i Dubaj. Każda część poświęcona jest innemu miejscu na ziemi, które było dla artysty inspiracją podczas całorocznych podróży i występów.
Odsłona z numerem 13.5 przenosi nas do klimatycznego Amsterdamu, rodzinnego miasta Richarda Duranda. Dwie płyty, na których łącznie znalazły się 32 utwory. Tradycyjnie w przypadku wydawnictw "In Search Of Sunrise", mamy do czynienia ze specjalnie na tę okazję przygotowanym repertuarem, który możemy usłyszeć premierowo wyłącznie na tym albumie. Są tu nowości m.in. od takich artystów jak Alex O'Rion, Moonbeam, Tom Cloud, Andy Duguid, Somna, Dimension, Arty, Binary Finary, Menno De Jong czy sam Richard Durand. To wszystko utrzymane w niesamowitym wakacyjnym klimacie, dzięki któremu lato może trwać przez cały rok.
Usiądźcie wygodnie i delektujcie się muzyką, po brzegi wypełnioną promieniami słońca.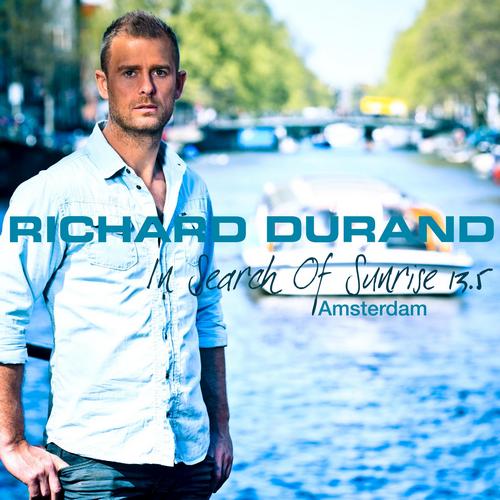 Tracklista:
CD 1:
Vidda Deborras – Tower Of Tears (Intro)
Michael Badal with Sue McLaren – Recapture
Alex O'Rion – Electrifying Love
Moonbeam feat. Sopheary – Heaven
Urry Fefelove & Abramasi – Start The Dance
Moonbeam feat. Deniz Reno – Memories
Moonbeam – Soulstring
Azotti – First Kiss
Bastian Salbart feat. Ghost WARS – Disappearance
Clarks – Navagio
Alex O'Rion – Koi Koi
Masoud feat. Hysteria! – Pull Me Back Again
Tom Cloud – The Longest Road
David Broaders – No Hesitation
Andy Duguid & Audrey Gallagher – This Is Life
Johnny Norberg – No One
Somna feat. Michele C – Love Your Scars Away
CD 2:
Vidda Deborras – Bikini Atoll (Intro)
Tarmo Tammel – Beauty & The Beast
Kiholm & Kris O'Neil feat. Roberta Harrison – The Guilty Get To Sleep
ReSeize & Dani Avramov – Last Decade
Michael Badal & Lotte Kestner – Fly (Never Come Down Again) (Kris O'Neil Remix)
Magava – One
Genesis – Supernova
Richard Durand – Time Warp
Dimension – Origami
Tenishia & Jonathan Mendelsohn – A New Dream (Pedro Del Mar & Beatsole Remix)
Arty – Hope (Airbase Remix)
Richard Durand – Typhoon
Breame feat. Fiona Reid – You Are The Sun (Temple One Remix)
Binary Finary vs. Three Drives – Icon
Menno De Jong – Abhyasa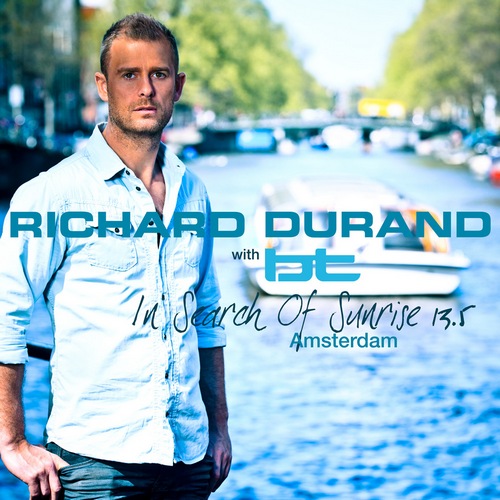 Digital Bonus:
CD 3 (mixed by BT):
01. Ten Words feat. Medialuna – His Way Right Way
Forerunners – Watching The Lights Go Down
Dirtyhertz feat. Hadara – Be With You
LTN & Kokai – The Girl With The White Shoes
Kevin Wild feat. Kelly Sweet – Fire & Ice (Instrumental Mix)
Tom Cloud – Mirage
BT feat. JES – Every Other Way (LyonHart Remix)
Amir Hussain – To The Lost
LTN & Kokai – Don't Be Shy
LTN & Kokai – Cruisin
Oliver Englafjord – Molntus (Luke Chable Remix)
Dirtyhertz feat. Joel Jungell – Forgiveness
Andy Moor & Somna feat. Amy Kirkpatrick – One Thing About You
Andain – Beautiful Things (Kastis Torrau & Donatello Remix)
Au5 feat. Keeley – Serenata
PREMIERA: 18.09.2015, JUŻ W SPRZEDAŻY!
Wydawnictwo dostępne jest również w wersji cyfrowej, z bonusowym materiałem od BT.